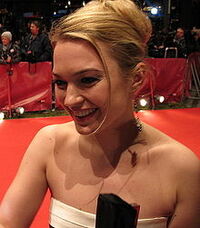 Sophia Jane Myles (born 18 March 1980) is an English film and television actress. In 2010 Myles joined Spooks in 2010 alongside fellow newcomer Max Brown. She played Beth Bailey for the duration of Series 9 , after which she left the show to to pursue other projects.
Ad blocker interference detected!
Wikia is a free-to-use site that makes money from advertising. We have a modified experience for viewers using ad blockers

Wikia is not accessible if you've made further modifications. Remove the custom ad blocker rule(s) and the page will load as expected.